Hello. I'm Dale Robertson
My passion and interest has always been sport, fitness and the mechanics of the human body. I studied sports coaching and as part of this degree I had the opportunity to coach at a "special school". This is what sparked my interest and desire in working with disabled people and for 12 years I worked as a Personal Assistant for a disabled man.
During this 12 years I have gained a lot of knowledge and experience of disabilities and long term health conditions including disability theory and how it relates to practice as well as planning and adapting exercise and stretching. I adapted exercises to cover muscle maintenance/strengthening, cardio workouts and flexibility/stretching. I have also gained a vast amount of knowledge on disability theory such as the models of disability and language after assisting in delivering Disability Equality Training for 6 years.
I studied to further increase my knowledge and completed a number of qualifications including:
Level 2: Gym instructor
Level 3: Personal trainer
Level 3: Exercise for disabled clients
ITEC diploma in sports massage and rehabilitation therapy
Functional Integrated Cupping Therapy
This has allowed me to start my own business combining a few of my passions, such as fitness and wellbeing and the Musculoskeletal system, with a desire to work with disabled people to break down barriers within the fitness industry and make fitness and wellbeing inclusive for everyone.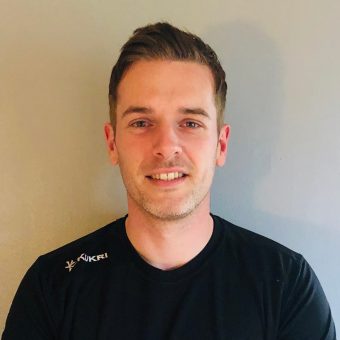 ​If you would like more information or to arrange a free consultation then please do not hesitate to get in touch and we can look at starting to remove some of the barriers that stand in your way.