As a personal trainer I like to take a person centred approach to my clients with open communication, treating each client as an individual who has their own goals, needs and aspirations.
Each client is a partnership taking into account your specific needs and goals to create a tailored holistic programme that fosters long term lifestyle changes that includes nutrition, fitness, recovery and home care advice. Whether your goals are to lose weight, build muscle, improve performance through sport specific personal training or to kick ass out of your mental health then we can work together to create a programme that meets your targets while having some fun and laughs along the way. It will be hard work, it will be emotional, there will be times that you will feel like throwing in the towel but that is why I am there and we will do it together as a team.
We will take a holistic view of your life so excuses wont work here. We are looking for lifestyle changes so it has to fit and climb up your priorities in order to make sustainable behavioural changes. This in turn makes you accountable when you are not in the gym.
I also offer personal training packages that include sports massage and rehabilitation so once we have beaten up those muscles we can recover in the right way so that we can smash that next session even harder which in turn will improve results and performance.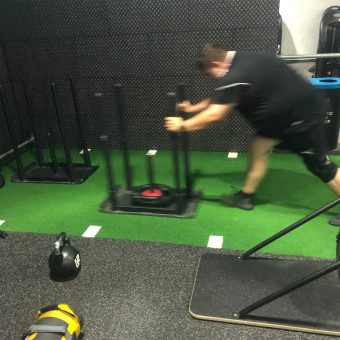 ​If you would like more information or to arrange a free consultation then please do not hesitate to get in touch and we can look at starting to remove some of the barriers that stand in your way.