Sports Massage and
Extensive Rehabilitation
As important as it is to exercise and to work the musculoskeletal system it is just as important to recover right. Whether it is to reduce those DOMs from the last session, rehabilitation/prevention of injury or reducing muscle hypotension/fatigue related to disabilities and long term health conditions. Recovering right will better enable you to reach your goals by improving performance.
​Sports massage can be beneficial whether a person is an athlete, a once a week jogger, just physically active or is looking to relieve symptoms of some medical conditions.
Sports massage techniques are used to help alleviate muscle stress and tension which builds up in the body's soft tissues during physical activity these techniques will help:
Relieve swelling
Reduce fatigue
Reduce muscle tension
Improve lymphatic drainage
Promote flexibility
Prevent injuries caused by overuse
Speed up the recovery process and aid rehabilitation after injury
Prevent recurrence of previous injuries
Prepare for peak performance
Improve posture and general body awareness
Sports massage can be beneficial for an athlete through stages of participation/competition including:
Pre competition
During competition
Post competition
Injury Recovery
Injury prevention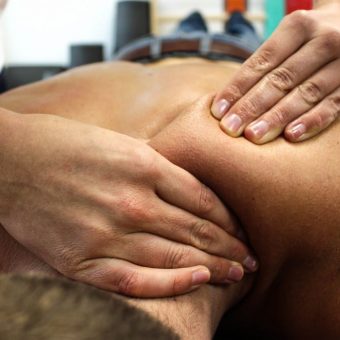 If you would like more information or to arrange a consultation then please do not hesitate to get in touch and we can look at starting to remove some of the barriers that stand in your way.
However you don't have to be a sportsperson to feel the benefits, whether you are a competitive athlete, a Sunday league footballer, a DIY fanatic, a gardener, a housewife/husband, stressed, active or sedentary you should find massage relaxing and therapeutic…..although maybe not while we are rolling out those knots, frictioning that scar tissue or removing trigger points but the benefits of this are remarkable and many people appreciate the deep tissue treatments offered by a sports massage therapist.
Treatment for injuries/conditions including: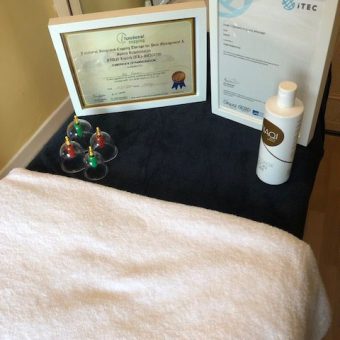 Lower body
Muscle Hypotension associated with disabilities such as Cerebral Palsy
Muscle fatigue that is also associated with some health conditions such as MS and ME
Achilles Tendinopathy
Lateral Ankle Sprain
Medial Ankle Sprain
Stress Fractures
Achilles Tendon Bursitis
Plantar Fasciitis
Shin Splints (MTSS)
Compartment Syndrome
Calf Muscle strain
Collateral knee ligament sprain
Cruciate ligament strain
Osgood Schlatters Disease
Meniscal tear
Patello femoral syndrome
Prepatellar Bursitis
OA of the knee
Iliotibial band syndrome
Trochanteric bursitis
Hamstring and Quadricep strain
Upper body
Rotator Cuff strain
Adhesive capsulitis
AC joint separation
Deltoid muscle strain
Dislocated shoulder
'Golfers' elbow
'Tennis' elbow
Shoulder impingement syndrome
Lower back pain
Torticolis
Whiplash
Neck strain
Functional Integrated Cupping Therapy
I also offer Functional Integrated Cupping Therapy which can be included to compliment the sports massage techniques. Functional integrated cupping therapy uses a negative pressure to loosen and relax muscles, encourage blood flow, release toxins and relax the nervous system.
Cupping therapy has many uses, but it is most commonly used for the following concerns:
back and neck pain
muscle soreness
migraines
fatigue
anxiety
skin problems
high blood pressure
respiratory problems.